When rating movie wardrobes, I deduct points for both period dramas and musicals. Allow me to direct your attention to the
list of Academy Awards for Best Costume Design
. In the past fifteen years, the only winners that
weren't
period dramas or musicals were Lord Of The Rings and Alice In Wonderland, both fantasies featuring very ostentatious costuming (not that I begrude LOTR its win, which was thoroughly deserved). Is this because all the designers working on films with a contemporary (or futuristic) setting were incompetent? I doubt it. It's similar to the often-bemoaned problem of hammy "Oscar bait" performances -- At this point, putting Keira Knightley or Helena Bonham Carter in a corset and crinoline is the costuming equivalent of getting Philip Seymour Hoffman to play a mentally-ill Nazi.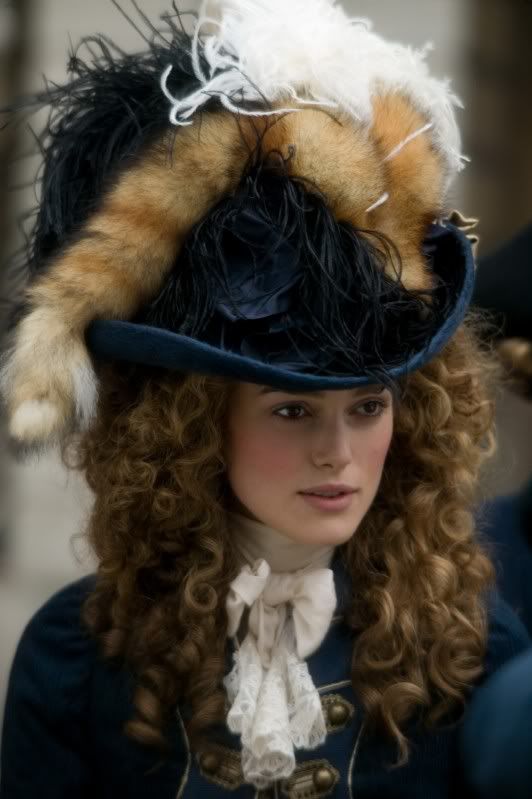 A totes realistic portrayal of 18th century womanhood.
As far as I can tell, the main points taken into consideration when judging movie costumes are these
:
1. Authenticity.
This mostly concerns period dramas, but since they make up the vast majority of costume award nominations (not that awards are the be-all and end-all of cinema, but still.) it's probably the most important point. A lot of fuss is made over historically accurate costuming, which I'd immediately dismiss as pointless. First of all, you
can't
make a truly historically-accurate costume for anything set before, oh, 1850 or so, for these reasons:
Lack of availability of detailed/accurate documentation of day-to-day clothing. Only the rich had portraits, and those would be idealised. There is no such thing as a "casual" painting, and until you reach the age of photography, it's difficult to find pictures of what most people (ie, poor people) would look like in real life.
Methods of clothing production are completely different now than they were even 100 years ago, and many of the materials used are now unavailable or stupidly inconvenient to produce. And what's the point in going to the effort of hand-squeezing dye to make your own cloth? Nobody watching the film is going to know or care. No one except fashion historians, who probably enjoyed Pirates of the Caribbean as much as the next person, and therefore don't give a crap.
Beauty standards change so drastically that modern actors aren't even the same shape as people even 50 years ago, never mind 500, making "historical authenticity" a moot point in the first place. Try looking at a portrait of a 18th century "beauty" some time. They look weird as shit. Diet was completely different, people had babies at 14, every second person had smallpox or syphilis, all the aristocrats wore Lady Gaga wigs and bathed like once a month... it wasn't pretty. Good luck getting Gwyneth Paltrow to do that for the next kings-and-crinolines epic.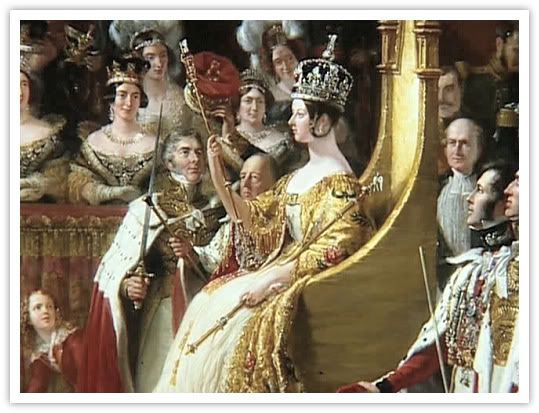 Painting of Queen Victoria's coronation. Obviously, there are no photos.
Emily Blunt in The Young Victoria.
A lot of effort went into making this costume as authentic as possible, including handling the original gown in the archive at Kensington palace.
In an interview about the process of making this gown
, Sally Powell (a nine times nominee and three time
winner
-- all for historical dramas -- of costume design Academy Awards) describes perfectly the archetypal historical drama costume process:
"...
made completely from scratch with us creating the fabric first. Having seen the original in the archive, it was a challenge to recreate this. We did this by buying a plain fabric with a metallic thread in it, then dying it to the right shade of gold, then all the intricate embroidery was recreated by printing and hand painting
."
That's bloody amazing. You're impressed, aren't you?
I'm
impressed. All that work! And you can't deny that the gown looks fantastic. It's a pity they didn't go to the trouble of making the rest of the movie just as authentic -- including rotten teeth, for example (an aspect of "history" often mysteriously ignored by filmmakers), or an actress who, you know, looked anything like Queen Victoria. Why is it that people value historical accuracy in
costuming
so much higher than in any other aspect of a film? Take a look at the wikipedia entry for
"historical accuracy in Gladiator
" some time. That movie won an Oscar for best costume design as well.
FUCK YEAH I DESERVED THAT AWARD, CHECK OUT THIS BITCHIN' SKIRT
2. Detail/work
. A lot of emphasis always seems to be put on the "Keira Knightley in a crinoline" costumes and the horde of peons who were employed for ten years to sew on each individual seed-pearl. Why? Perhaps this is sacriligious to say, but...
does that really matter
? Does it improve the experience of watching the film? Would anyone care if each seed pearl was in fact hot-glue-gunned on by an intern? Probably not. They're too busy discreetly wiping away a tear as Keira spurns the latest of her interchangeable onscreen love-interests. In a way, I can more easily understand the vast numbers of people employed to make "realistic" costumes for Lord Of The Rings (most famously the artisans who wore off their fingerprints while making chain-mail by hand) because the core audience for those films were
nerds
, ie the kind of people who are detail-oriented and obsessive enough to appreciate it. The core audience of films like
The Duchess
and
The Young Victoria
? Probably not all that nerdy.
You look fantastic, Elrond.
In
Priscilla, Queen of the Desert
, the costumes were made on a tiny budget (including one dress made from flip-flops, pictured above) by a handful of people, and yet were far more fitting and individual to the characters and setting than the "accurate" yet personality-free costumes found in many historical dramas. The costumes of
Priscilla
were truly original and imaginative, although I admit they do fit into my final category of Oscar nomination staples...
3. Sparkles!
There's something about people dancing around in shiny outfits that taps straight into the animal hindbrain and makes it go, "Yay!"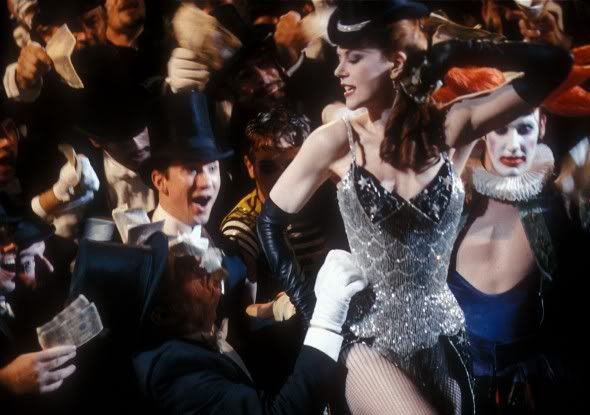 Omigod I look AMAZING! Sparkles!!
This is the reason why musicals are the other main recipient of comments to the effect of "wow, those costumes were brilliant!" Well, yes, they probably
were
, because a large amount of time and money went into them, but what you
really
meant was, "wow, those costumes are really noticeable!" With musicals, you can't help but notice that people are wearing a costume, which in any other type of film is the exact
opposite
of what you should be going for. In most other films, consciously noting the costumes probably means that you've been
distracted from the actual content
. The fourth wall has been breached.
The one thing I think actually matters.
Having read the last few paragraphs, you probably think I have no respect for the hard work and talent of costume designers. Not true! In fact, I am in awe of a great many historical films for precisely the same reason most people are: the amount of effort that's been put into their historical authenticity. (Also, the quantity of pretty sparkles.)
However
, I think there's one fundamental element of costume design that is rarely taken into account not only by judges during awards season but by most casual viewers, and that is
characterisation
.
The
most important thing
about any costume is its fidelity to the character who is wearing it. You can have years of experience in medieval embroidery under your belt but still turn out a totally inappropriate set of costumes for a King Arthur movie if you haven't thought about the characters. Is this person messy or neat? Do they even
care
about their appearance? (A possibility that clothing/appearance-obsessed people may well forget, on occasion.) Is it practical or realistic to have them wear a different outfit in every scene?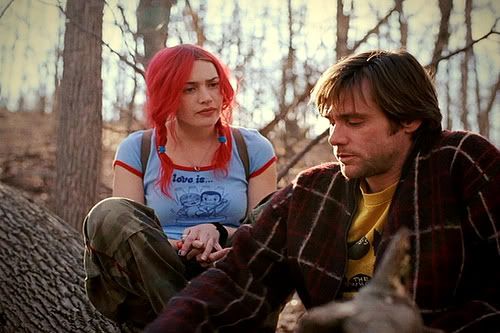 In films set in the last 30 years, this is more important than ever because of the wider range of clothing available to everyone. In a film like
The Young Victoria
everyone's clothes would be slightly different because they'd all be sewn and fitted by hand
but
they would be almost identical in style because to the unschooled eye, fashions were far more uniform until the 20th century. However, a similar film about the events surrounding Prince William and Kate Middleton's wedding would require just as much costuming but a far wider range of styles. The Oscar would probably go to the one set 150 years in the past, though, because you'd
notice the costumes
.
So, next time you're watching a movie set in 1995, or 2005, or the amorphous "present day" of most relationship dramas and action movies, take a look at what everyone's wearing. And see if it's more or less authentic in relation to the characters' personalities than the costumes worn in a film set a century earlier.